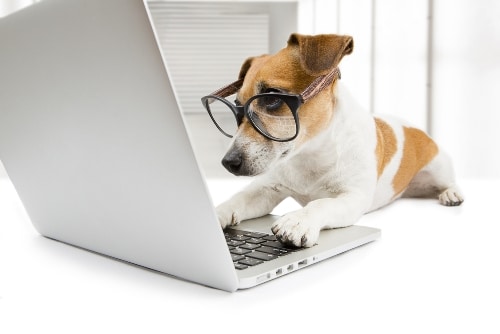 One of the common misconceptions about ESL teaching is that as long as you can speak the language, you can teach it. The reality is that teaching English to foreigners can be challenging even for native speakers. After all, it is more than simply teaching them new words or playing Pictionary. ESL students learn the language to achieve significant goals, so they take English language learning seriously. To be an effective English teacher, you should too!
As you teach English online, you will meet different students with different traits and needs. Some may be smart and quick to learn while some may have learning difficulties. Some may be participative in the activities while some may need a little more encouragement.
To be ready for any situation, it's a smart idea to collate a tried-and-tested collection of ESL teaching resources. Doing so helps make your job easier and saves you the time and trouble of making lesson plans from scratch every day.
51Talk has contacted some excellent resource sites through quick online interviews and put this information together. Read on and find the most suitable resource for you!
TEFL Handbook (teflhandbook.com)
Year launched: 2016
Created by: Allan Sweeney
Resources offered: ESL activity and game ideas for the classroom, grammar presentation notes, as well as native iOS and Android applications that provide offline access to all resources.
Pricing: 1 Year of Access for €19.00; Lifetime Access for €49.00
How are your learning materials different from other resource sites?
"We have a strong focus on low-resource classrooms. Therefore, our activity ideas require very little planning time or printing and can be used right away. Our main goals are to reduce the complexity and time needed to plan English courses and lessons and allow newer teachers to present complex grammar points with confidence."
English Club (englishclub.com)
Year launched: 1997
Created by: Josef Essberger
Resources offered: Lesson plans, worksheets, worksheet maker, handouts, activities, top teaching tips, teaching students with learning disabilities, TEFL articles, ELT management
Pricing: Access to all resource pages is free.
How are your learning materials different from other resource sites?
"English Club does not require teachers to register or pay a fee to access the resource pages. Moreover, the materials are not user-generated. Lastly, all materials and worksheets may be printed out on paper or as PDFs stripped of extraneous matter."
Aside from providing resources for ESL teachers, what other features and services does English Club offer?
"The platform offers massive resources for English learners—but also of great value to English teachers—like the following: lessons on all language skills, games, quizzes, videos, songs, jokes and puns, ESL articles, forums."
Fluentize (fluentize.com)
Year launched: 2018
Created by: Jake Young
Resources offered: "Fluentize creates modern and engaging ESL lesson plans based on real-world videos for English language teachers with teenage or adult students. The main aim is to provide students with engaging content to help develop their fluency in a natural way. To achieve this, we create modern, comprehensive, and downloadable lesson plans based on real-world videos, including news reports, cinematic stories, interviews, documentaries, performances, TV series, and other informational, instructional, and educational videos. Fluentize offers both printable and digital lessons. Each lesson comes equipped with useful activities for speaking, vocabulary, listening, grammar, writing, pronunciation, and more, all based on the video topic and content."
Pricing: 1 lesson credit for $2.99; 5 lesson credits for $12.74 (15% off); 10 lesson credits for $23.49 (22% off). No more subscriptions starting August 2020.  
How are your learning materials different from other resource sites?
"While there are multiple online resources available with lesson material based on video content, we'd like to consider Fluentize as different, unique, or innovative in 5 main areas:
1. The comprehensiveness of the lesson plans
In terms of comprehensiveness, we've gotten great feedback about having the most in-depth lessons out there. Some lessons offer up to 7 or 8 pages of activity content, although the average length of a lesson plan is 5 pages plus the teacher guide. This comprehensiveness gives teachers and students flexibility for picking and choosing what to focus on in the lesson.
2. Lesson structure & fluidity
The flow of content in Fluentize's lessons is streamlined in an easy-to-follow and logical format, in a way that many online resources don't provide. The standard format comes in the order of Preview – Viewing – Post-Viewing – Quiz & Review. The systematic approach allows learners to practice important core skills and then reinforcement activities. The vocabulary sections are designed in a way that learners are first introduced to the featured vocabulary terms in a clear context, hear them in the video, and then must recall the usage correctly. Multiple instances of exposure and usage help learners develop the ability to use them in real-life situations.
3. The uniqueness of the activities
One of our favorite things about the lessons is the creativity of the activities. For example, in the lesson plan based on the Friends TV series, "Joey Doesn't Share Food," students are instructed to try to pronounce the lines from Joey in the same intonation and tone that Joey does in the video. This gives students the chance to practice pronunciation as if they were a native speaker. Implementing this type of simplicity and creativity makes the lessons not only fun and engaging but also educational and practical.
4. Selected videos and topics
We're very selective about the videos not only in terms of content, but in terms of long-term relevance of the video, the video length, how engaging it is, the time of year, etc. More importantly, with the videos selected, students get the opportunity to learn about things beyond just the English language. For example, one of the topics is about a startup company making bamboo bicycles in Ghana. Another is about how to do salsa dancing moves – niched topics you often won't find in other resources. We also like to focus on unique topics related to English-speaking cultures – for example, the 2020 American elections or the sport of Irish Hurling. This gives students quality interaction with different corners of English in a variety of real-life, relevant, and cultural contexts.
5. Digital format designed for online lessons
With the rise of online ESL lessons across the globe, we wanted to find a way to adapt our lessons to be more suitable for online learners. So in 2019, we launched digital interactive lesson plans. The digital format allows students to write answers/notes in the lesson while the teacher guides them along. Students can save the lessons for later reference."
Aside from providing resources for ESL teachers, what other features and services does Fluentize offer?
"Other than resources for ESL teachers, we write online content and blog posts on tips, ideas, and advice on a range of topics in the field of teaching English. We also partner with BridgeTEFL, a premier TEFL course and certification provider. We offer their courses directly from Fluentize."
Real English (real-english.com)
Year launched: 1996 on https://www.real-english.com/ and 1995 on YouTube
Created by: Michael Marzio
Resources offered: Videos of spontaneous dialogues of people interviewed on the streets of English-speaking countries, along with a large collection of multimedia exercises about them
Pricing: All 95 videos and their accompanying 820 exercises are completely free.
Teach-This.com
Year launched: 2012
Created by: TeachThis Ltd.
Resources offered: Interactive and printable ESL activities, games, worksheets and lessons
Pricing: Some materials are available for free; 3-month Membership Plan for $19.99; 6-month Membership Plan for $29.99; 1-year Membership Plan for $39.99, and; 2-year Membership Plan for $69.99.
How are your learning materials different from other resource sites?
"Our resources are created by a dedicated team of highly qualified English teachers and ESL professionals who bring a wealth of teaching experience to help create fun and engaging resources in a high-quality format. Also, all PDFs for members are completely unrestricted and editable. This gives our users the ability to personalize and customize the resources to suit their needs with any PDF editor. We offer both printable PDF resources for classroom teachers as well as interactive resources for online English teachers."
Aside from providing resources for ESL teachers, what other features and services does Teach-This.com offer?
"Teachers can use hundreds of our teaching resources free, without the need to sign up. If a teacher wants complete access to all the PDF teaching materials in an unrestricted and editable format, we also offer exclusive online membership packages and downloads."
Prepare for your next lessons with ease
Being an online English teacher is rewarding, but it has its fair share of struggles. One common area that ESL teachers struggle with is the lesson preparation as it can be exhausting to plan for each session each day. The good news is that the Internet has a plethora of resources you can use to aid your instruction and keep the learner engaged from start to finish.